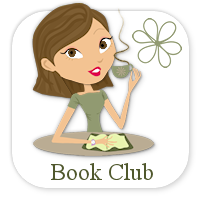 There are simply too many good books in this world...I am doing my best to get through them all but they keep writing more!
What I've Read...
Water Witches by Chris Bohjalian
I have always liked Chris Bohjalian and this is one of his books that has been on my wish list for a while. It was perfect reading for winter vacation. The book is about a family of water dowsers, one of whom is married to a lawyer who's a lobbyist for the ski industry in Vermont. He is also the point of view through which the story is told. Through the story his personal ideas about the environment are shaken and challenges him professionally. It's a compelling story about how our atitudes and perspectives change, particularly as we see the world through the eyes of our children. This book is so good, I highly recommend it!
What I'm Reading...
Loud and Clear by Anna Quindlen
Here's another favorite author of mine. I stumbled across this collection of essay's and articles while I was shopping in the Kindle Store :) I appreciate the author's opinion and perspective on the world, and on raising a family. It's been fun to have a collection of essays on my Kindle because sometimes I don't have time to settle into the book I'm reading. These are like reading snacks!
The Other Side of the Story by Marian Keyes
my good friend has been raving about
Sushi for Beginners
by the same author. When I searched for it, I realized that I had already read that one, but
The Other Side of the Story
looked like fun. Right now, with going back to work and settling back into the regular routine, I am in the mood for a fun, light story. I am only into the first chapter...but it's definitely going to be a fun read.
What are you reading right now? What great books have you recently finished? Join the Book Club!